What Employment Law Changes Should Businesses Be Aware of In 2022?
We are now well into the second month of 2022; a year where no one really knew what to expect following on from the constant restrictions and uncertain futures we saw in 2020 and 2021 thanks to Covid-19 and Brexit.  As HR professionals, we have been sitting tight to see just how January and February have panned out in terms of what should we expect to see in terms of legislation changes as the year goes on.  Here are just a few measures that employers should be aware and planning for:-
National Minimum/ Living Wage
The first change we know for certain that is coming is the increase of the National Minimum Wage at the beginning of April.  In an effort to counteract the rise in inflation rates and the increasing living costs, the government are applied the following minimum pay increases as follows: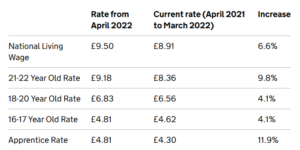 The national living wage rate applies to those employees who are 23 years of age or older.
This is one of the highest pay increases applied since the introduction of the national minimum/Living wage rates with some rates seeing an increase of almost 12%!!
This brings with it another problem, employers are now seeing the pay gap narrowing between the higher skilled and experienced staff and those who are less so.  This has resulted in additional financial pressure to push those experienced workers pay rates up to avoid disharmony, recognise their additional responsibilities and contribution they bring to the business and also as a retention strategy so these key people don't 'walk'.
2. Increase To Other Statutory Payments
Statutory maternity, paternity, adoption, shared parental, and parental bereavement pay will also increase from £151.97 per week to £156.66 per week along with statutory sick pay increasing to £99.35 from £96.35.
3. Holidays
To celebrate the Queen's Platinum Jubilee, the late May bank holiday, which normally would have fallen on 30th May 2022, will now move to Thursday 2nd June 2022, and there will be an additional bank holiday on Friday 3 June 2022 making way for a four-day weekend.  Not everyone will be automatically entitled to this bank holiday and will be dependent on what your employment contract says:-
If the employee's contract says they are entitled to, for example 20 days plus bank holidays and does not specify the bank holidays or the number, the employee will be entitled to the additional bank holiday.
If the employee's contract specifies the number of bank holidays or total number of holidays including bank holidays, the employee will not be automatically entitled to the additional bank holiday and therefore it is up to the discretion of the employer if they wish to give this additional holiday to their staff.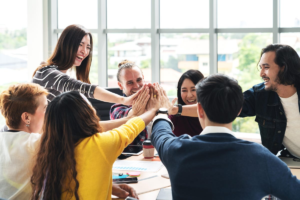 4. Family Friendly Rights
The beginning of February saw a bill of rights being passed in Stormont allowing Parental Bereavement Leave and Pay to be brought into line with the rest of the UK which strengthens an employee's rights in the event of loosing a child.  In another revolutionary move, Northern Ireland is also now the first jurisdiction in Europe to have legislation in place for miscarriage employment rights, the finer detail is expected later in 2022.
We are also expecting a number of other employment bills to be finalised this year namely the introduction of statutory neonatal leave and pay for parents of babies requiring neonatal care, and the extension of the redundancy protection period for employees on maternity leave to up to six months after they return to work and the introduction of carer's leave.
5. Third Party Harassment
Changes to harassment laws are expected in 2022, including an extension to the time period employees have for raising tribunal claims and enhanced protection against harassment from third parties, such as clients, customers and members of the public.  There is currently protection for sexual harassment from third parties already in place but this protection is likely to be expanded into other areas. Training for employees will need to be updated on this point, as will organisational policies.
If your require HR support or have any staffing related issues you could benefit from some seeking advice on, please get in touch with Julie on 07858 089006 or by email to julie@consulthr.co.uk.
https://www.consulthr.co.uk/wp-content/uploads/2022/02/blogg.png
300
714
Lorraine
https://www.consulthr.co.uk/wp-content/uploads/2020/07/Consult-HR-Logo-300x69.png
Lorraine
2022-02-28 13:53:16
2022-02-28 13:53:16
What Employment Law Changes Should Businesses Be Aware of In 2022?