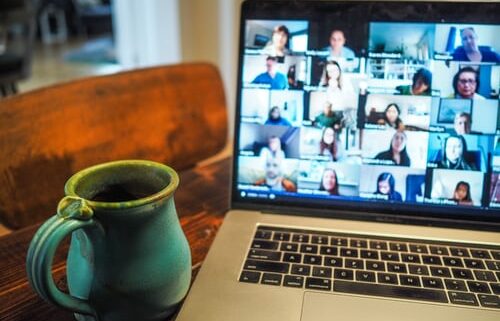 How to Manage Your Staff Remotely
Fresh concerns and restrictions over the spread of Covid-19 may mean that you now manage more staff remotely again. Even with some office-based work, most managers will still be working virtually with many of their team.
In our experience, many offices are working on a hybrid basis. This involves staff spending a day or two in the office and the rest of the time at home. This reduces the amount of interaction but also removes the feeling of being isolated. In addition, it allows for those essential team meet-ups to discuss key work duties. And, it enables teams to have those face to face chats that are difficult or not as effective virtually.
Whatever formula you are using, you still need to brush up your remote management skills.  Consult HR are here to help you out with a quick look at some of the key areas and some tips for making things easier and more effective.
Communicating with Your Remote Staff Team
Online meetings and communication are crucial to the success of managing a remote working team. You should stick to normal meeting routines, such as daily or weekly team meetings. Just switch to online platforms like Zoom instead of face to face. You may feel all Zoomed out, but the platform's popularity means people are familiar with its use.
If you need more specialised or secure platforms, research the best options for you and your business.  But don't forget, everyone needs to be able to access it and use it. Team members may have
If you were in the habit of one-to-one discussions with individual team members, keep this up too. Use video calls or phone calls in preference to email, text or online chat for these kinds of chat.
If you need an open platform for team chats, then make sure to agree a platform that suits everyone. For example, WhatsApp is popular but it can be easy to miss key messages if you are in too many chat groups. Consult and agree the best choice for your team.
But also try to avoid communication overload too as this can be a real drain on team energy. This may mean putting limits on chats, out of hours emails or texts, encouraging people to use meetings more effectively and using online project tools (see below).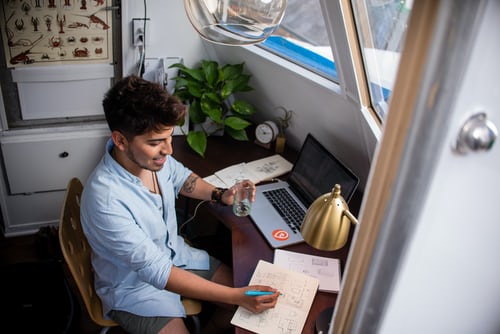 Tools and Equipment for Staff Working Remotely
Make sure staff have access to the equipment they need to work remotely. They may need a better laptop or office chair.  There may be IT or security issues with accessing central data. Talk to them to find out what they need to work better from home.
Tools like Trello and Asana can help with team project work. Find out more about top online tools here.
Measuring Staff Activity & Productivity
Don't automatically assume your staff need to be under your eye to work effectively and productively. Some of your team may enjoy the flexibility that remote working offers and this can enhance productivity.
Some staff may need this flexibility if there are small children at home. For example, they may prefer to start work earlier and work in the evenings. Work around this if you can and where it works for your team and business. If there are limits to the flexibility you can offer, then negotiate an agreement that will work for the team.
Use meetings to get feedback on how work is progressing. You can also use tools from Excel sheets to Trello boards to monitor tasks and progress. If you feel someone is not pulling their weight, don't let it slide. Have a one-to-one chat and express your concerns. If there is an ongoing performance problem, then you may need to use disciplinary procedures. But make sure to get HR advice to ensure you comply with the regulations.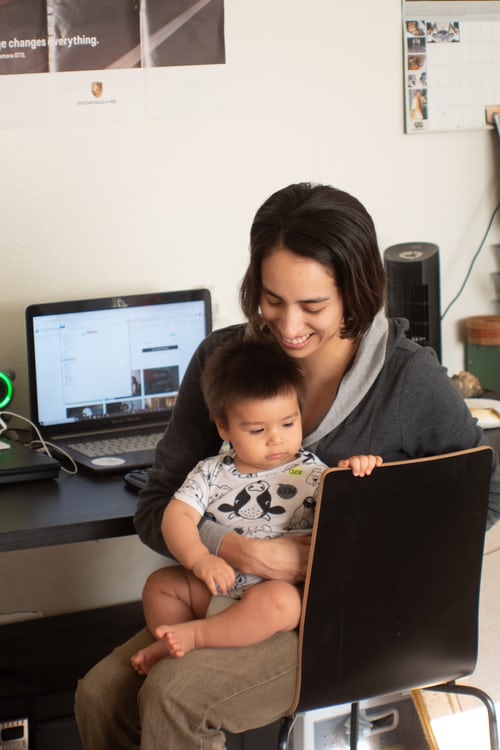 Mind Mental Health
Remember the obvious – we're all in the middle of a crisis with the Covid pandemic. You need to be mindful of your own mental health and your team's. You or any of your team may have serious concerns about older relatives, vulnerable children, or loved ones with immune problems or who are ill.  Some may be dealing with bereavement or isolation.
A team that works well together remotely can also be a supportive team, for you and for them.
For information or advice on managing staff remotely, Contact Julie Pollock on 07858089006 or email julie@consulthr.co.uk.
Visit our website here: www.consulthr.co.uk
https://www.consulthr.co.uk/wp-content/uploads/2020/10/remote-working-chris-montgomery-photo-1588196749597-9ff075ee6b5b.jpg
375
500
Consult HR
https://www.consulthr.co.uk/wp-content/uploads/2020/07/Consult-HR-Logo-300x69.png
Consult HR
2020-10-08 08:32:18
2020-10-08 08:32:18
How to Manage Your Staff Remotely